Hope House is honored to announce its community partnership with Atmos Energy! Through their Fueling Safe and Thriving Communities (FSTC) vision, Atmos Energy not only gives monetary contributions to local nonprofits like Hope House, but their employees generously dedicate their time and talents to local causes through volunteer efforts. Because Hope House is at the forefront of the fight against child abuse locally, our organization aligned with the company's vision and passion for creating safe and thriving communities. As we work to provide hope, healing and justice for local child abuse victims, those children are then able to thrive in their own communities and beyond!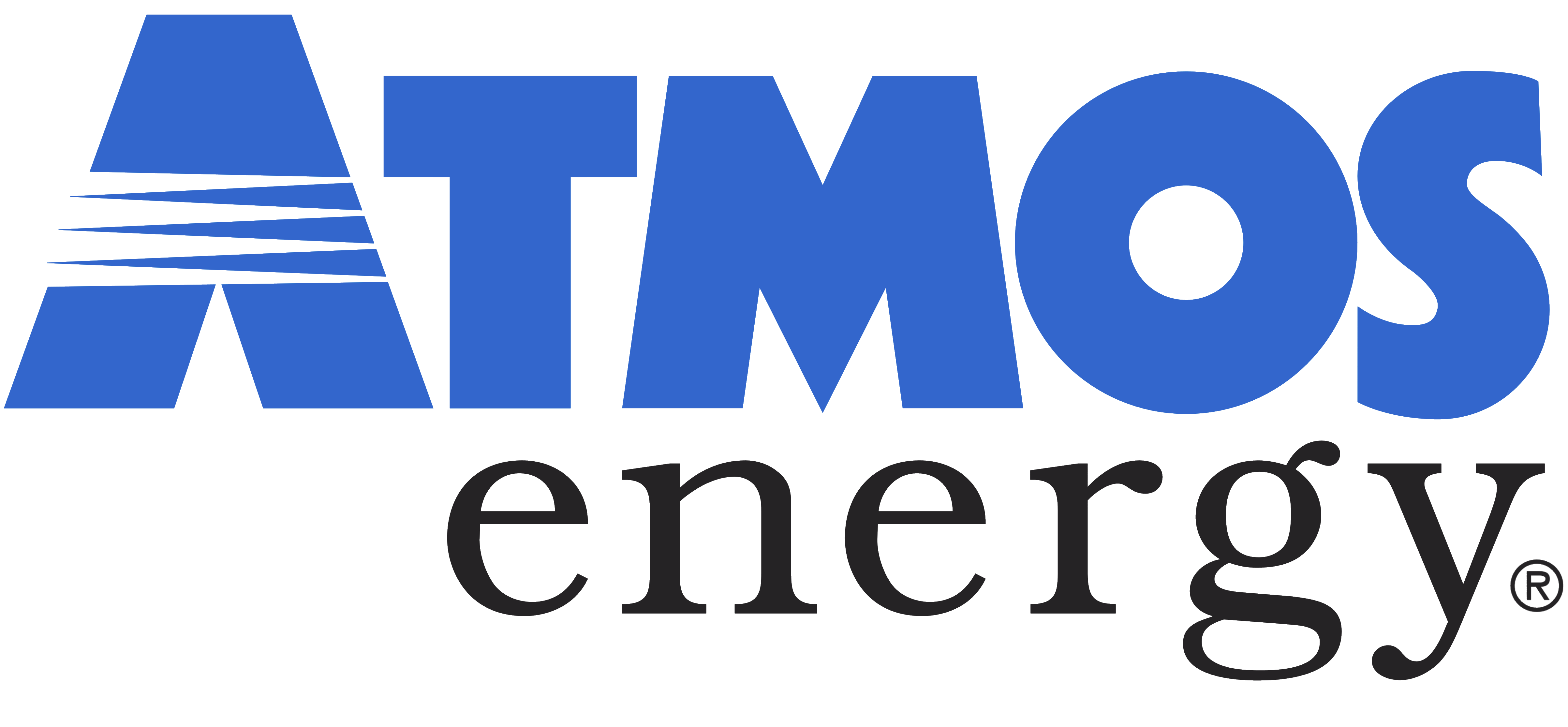 Recently, Hope House gave a presentation to Atmos Energy employees during the United Way Week of Giving, which Atmos participates in each year. Our impact resonated with them so much that they decided to donate $3,000 to support the delivery of services for three children start to finish.  Upon visiting Hope House in person, they learned about the teddy bears given to each child, Buttons for Bravery, and the partnership with Brooke It Forward for birthday boxes – all of which Atmos Energy's employees are excited to contribute to.
We sat down with Kaia S. Simmons, Manager of Public Affairs with Atmos Energy, to discuss what supporting Hope House means to the company.
Q: What motivated or compelled Atmos Energy to get involved with Hope House specifically?
A: "Our employees in each service office know best what the needs are in their communities, and what organizations are working diligently to address those needs. Hope House was brought to the attention of the Public Affairs team as an organization that is worthy of recognition and support. While our FSTC vision has a large focus on addressing childhood literacy and childhood hunger, we also focus on first responders, and friends and neighbors. As a friend and neighbor to our Mandeville/Covington offices, Hope House was an easy choice for us to get involved. We want to support our children in any way to ensure a positive trajectory for their lives."
Q: How does it feel to know that you've helped empower local children, through your giving, with healing and recovery following trauma?
A: "It feels reassuring that we have partnered with an organization like Hope House that has a longstanding reputation for doing the work to keep children safe. We believe in making a difference in the lives of children, and with Hope House, we have full confidence that our contributions are fruitful and will make a positive impact."
Q: What is the most striking or impactful thing you've noticed about Hope House since starting your relationship with this organization?
A: "It was very striking to learn the amount of cases that Hope House handles, as well as the intervention of this organization to ensure children are able to use their voices and advocate for themselves in a safe environment. The space at Hope House is tranquil and welcoming, and every detail is geared toward accommodating the needs of children of all ages. It is apparent that each initiative – from the Buttons for Bravery bowl that shows the children they are not alone, to the Brooke It Forward birthday boxes, and the comforting teddy bears for each child – was carefully thought out. The compassion from Executive Director Thomas Mitchell and his skilled staff resonates in conversation, and it is evident that they all truly care about the work they are doing for these children. It is unfortunate that these children would come to meet such an amazing team of people under such difficult circumstances, however it is comforting to know they are in good hands and hearts.
Atmos Energy employees are always seeking volunteer opportunities and ways to be visible and hands-on in giving back. We are a proud community partner of Hope House and pleased to continue supporting their work."